THE SETTLERS
Shimon Dotan's documentary on Israeli settlements in the West Bank has the power to provoke strong reactions wherever it plays
– Variety
Co-Sponsored by:
With remarkable access, award-winning Israeli filmmaker, Shimon Dotan (Smile of the Lamb, SJFFF 1986) traces the history of Israeli settlements in the West Bank since Israel's decisive victory in the 1967 Six Day War. While government leaders and the Israeli public initially saw the military victory as an opportunity for a negotiated peace, Jewish religious zealots saw it as a divine calling to redeem the Biblical land of Israel. Controversial leaders like rabbi Moshe Levinger saw the pilgrimage as an act of civil disobedience, saying that "only after we actually settle will we be taken seriously." And so through both individual actions and the sometimes tacit encouragement of Israeli politicians, the Jewish settlements have grown to more than 500,000 inhabitants surrounded by a Palestinian population of 2.5 million. "It is a heated and often discussed topic, but I find that little is known about it, and often the discussion is misinformed," Dotan says. He then embarks upon the most comprehensive retelling to date, employing little-seen archival footage, candid comments by security officials, uncensored interviews with the pioneers and a diverse range of modern-day settlers, religious and secular alike, to weave a provocative web that entangles the destinies of Israel, the Palestinian people and the entire Middle East. —Janis Plotkin, SFJFF
Director Shimon Dotan 2016 Israel 110 mins in Hebrew, Arabic and English with English subtitles.
"'Settlers' director was once an Israeli commando" – SF Chronicle
"An important work in that it provides a short course on a force in Israeli society that presently numbers some 400,000 people in 225 settlements". – Michael Fox, The Jewish News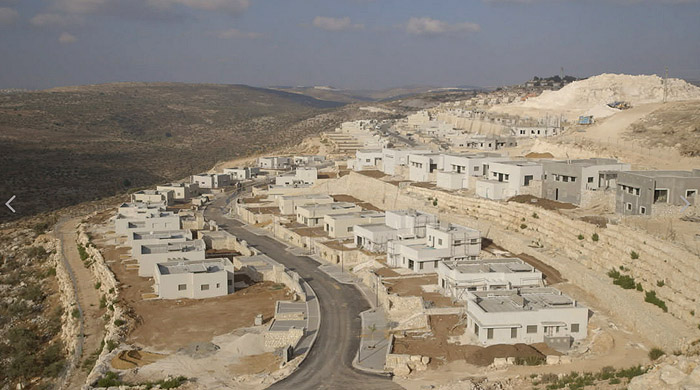 DIRECTOR SHIMON DOTAN 
SHIMON DOTAN is an award-winning filmmaker working on narrative and documentary films. He is a Fellow at the New York Institute of the Humanities, recipient of a Guggenheim fellowship-award and of the Cullman Fellowship-award for scholars and writers at New York Public Library. DOTAN's films have been the recipients of the Special Jury Prize at Sundance (HOT HOUSE) Silver Bear Award at the Berlin Film Festival (THE SMILE OF THE LAMB), numerous Israeli Academy Awards, including Best Film and Best Director (REPEAT DIVE; THE SMILE OF THE LAMB), and Best Film at the Newport Beach Film Festival (YOU CAN THANK ME LATER). DOTAN was born in Romania and grew up in Israel. He has taught filmmaking and film studies at Tel Aviv University in Israel, Concordia University in Montreal and is presently teaching Political Cinema at New York University and Film Directing at the New School University.
FREE OR DISCOUNTED FOR ROXIE MEMBERS
THE SETTLERS: Upcoming Showtimes